Cooperative Extension ServiceColfax County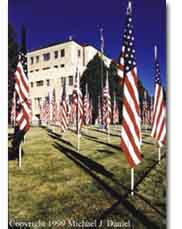 Colfax County was named for Schuler Colfax, Vice President of the United States under President Grant at the time this historic county was created. Raton is the county seat and is located at the foot of Raton Pass, gateway to the Land of Enchantment. The county is an important mining center with New Mexico's only underground coal mine. The NRA Whittington Center, Philmont Scout Ranch, DAV Vietnam Veterans National Memorial, Sugarite Canyon State Park, Angel Fire Ski Resort are tourist attractions. The geography of Colfax County varies widely, ranging from the high plains to high mountain elevations. Ranching, hunting, fishing, and historic sites such as the elaborate Schuler Theater in Raton and the St. James Hotel in Cimarron are all important parts of Colfax County's interesting history.
Contact information
PO Box 370
Raton, NM 87740
Phone: 575-445-8071
Fax: 575-445-2618
Email: colfax@nmsu.edu

#discoverNMSUextension

Have a favorite NMSU Extension program or story? Share with us how NMSU Extension has impacted your life.
---
Ride for the 4-H Clover
---
Local Calendar
Program Resources
Troublesome Weeds
Desert Blooms
SW Plant Selector App
ACES News
Field Trip